Classic Case of Caveat Emptor (Let the Buyer Beware)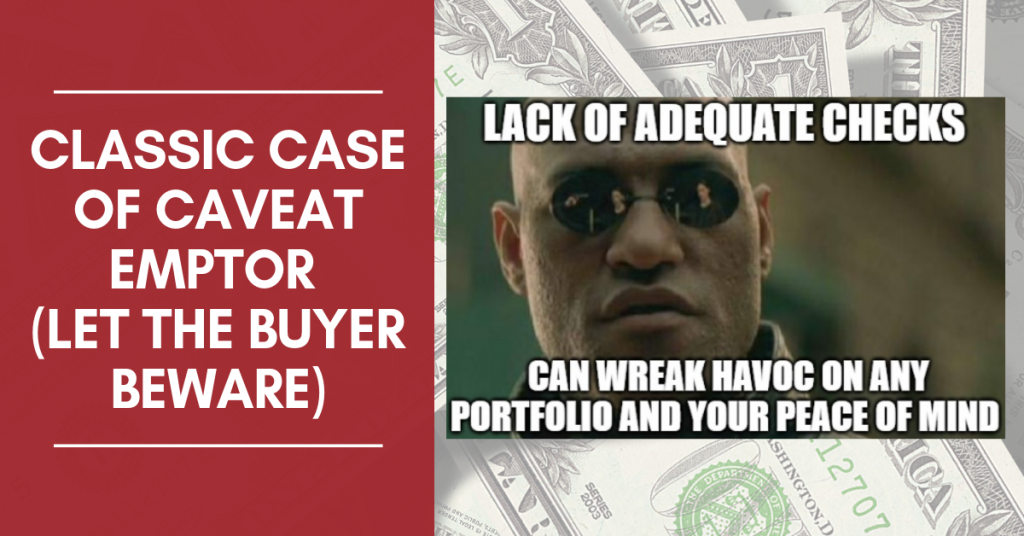 My biggest mistake was the purchase of a presale condominium unit in the Philippines as an investment without doing sufficient due diligence on the developer and the process itself.  
Investor 
puts
singular belief in property salesperson
I just believed what the real estate broker told me and now I'm at risk of defaulting and losing all the down payments that I have made over the course of more than two years, which amounts to 350,000 Philippine pesos (US$6,551). 
Apparent ploy has building finished ahead of schedule 
The broker had originally told me I would have four years to pay off the down payment at zero interest, but the condo project was completed in just two years. Now the developer is demanding full payment for all the outstanding balance, which amounts to 3 million pesos.  
Failed to look at hidden fees,
developer's reputation 
I also did not know that there would be miscellaneous and bank-processing fees that would pile up to hundreds of thousands of pesos. I have been talking to the banks but I do not qualify for a loan. I also found out recently that the developer has a bad record for customer service.  
Lack of
checks 
can wreak havoc on 
a portfolio 
I was unprepared for all of these issues to arise and I have been stressed for more than two months already. If I could go back in time, I would double check all of the broker's promises, clarify the vague statements in the contract, and ask previous homebuyers about their experience with the developer. 
Andrew's takeaways – Avoid these errors to become a better investor
Check the references not given
A critical step when you invest with anybody is to check references. Your first step in this process is to ask the individual or company if they have some references to recommend. But of course, expect these references to give good recommendations. True due diligence means to try to seek out people who have dealt with this company or individual before. Ask everybody you know if they have had any experience with this company or individual. Work hard to seek out the people who have worked with them and get references from them. This is where you find the really valuable things that can better help you make a truly informed decision. 
What matters is that you have the cash at the time of transfer
When buying a condo that is about to be constructed, it's critical to try to understand when it will be completed. It is at that time that full payment will be due. Right from the beginning, work with the banks to make sure you have financing lined up on that day. And from this story, we have learned to make sure you ask: "What if the condo is finished early and I don't have bank financing lined up at that time?" 
Mistakes in this story
1. Failed to do their own research
Relied on the assumptions of others

 

Neglected to read contract completely

 
2
. 
Failed to properly assess 
and manage 
risk
Bought an illiquid investment

 
4
. Misplaced trust
Failed to review a person's history and references