Ep185: Jeffrey Hayzlett – Avoid Losing Your Business by Following Customer Behavior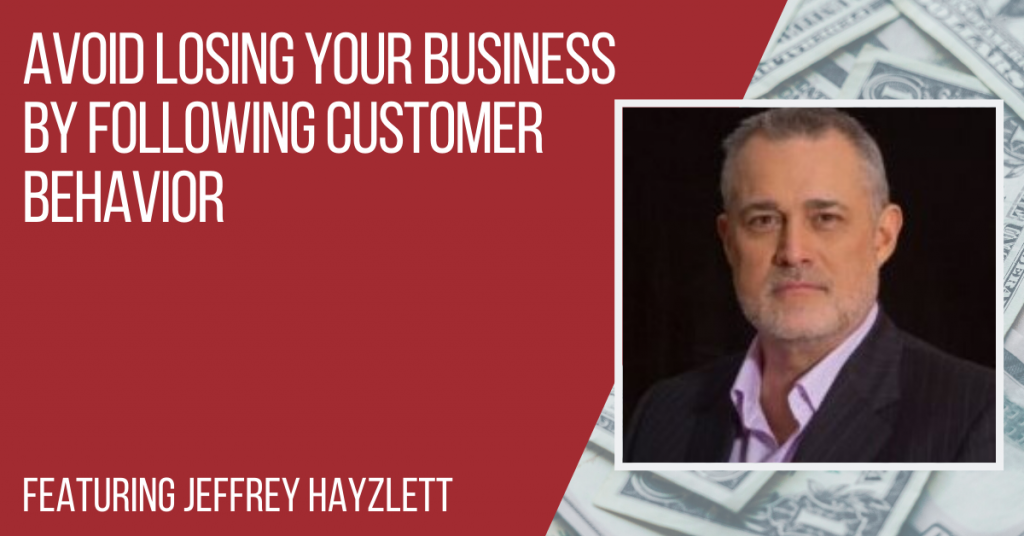 Listen on
Apple | Overcast | Stitcher | Spotify | Other
Guest profile
Jeffrey Hayzlett is the primetime television host of C-Suite with Jeffrey Hayzlett and Executive Perspectives LIVE on C-Suite TV and is also the host of the award-winning All Business with Jeffrey Hayzlett on C-Suite Radio.
Jeffrey is a global business celebrity, Hall of Fame speaker, Chairman, and CEO of C-Suite Network, home of the world's most trusted network of C-Suite leaders and best-selling author. His most recent book is The Hero Factor: How Great Leaders Transform Organizations and Create Winning Cultures.
"When the Q tip meets resistance, stop pushing. When it hurts, pay attention."

Jeffrey Hayzlett
Worst investment ever
The big idea
As a local of a popular hunting state, Jeffrey figured that he'd invest in a pheasants business. He was very sure that he would corner the market since he was going to be the first one doing this kind of business. So he went in with some friends and bought a pheasant farming operation along with a pheasant processing plant.
The rain beat them hard
One day, out of the blue before they could kick off the business from the ground, a torrential thunderstorm came down on them. We're talking about three inches of rain in half an hour. The business had invested in huge pens the size of soccer fields with about 10,000 pheasants.
The thunderstorm left all the birds dead. It took Jeffrey years to pay off his investment after the business shut down.
Blessing in disguise
The thunderstorm somehow was a blessing in disguise because soon enough, Jeffrey realized that indeed this was the worst investment ever because the market was not ready for him. Even if the birds had survived the storm, the business would have eventually died a slow death.
Lessons learned
Research. Research. Research.
Following your guts is an important thing, but you need to back up your intuition with research. Thorough research is especially important if you're entering a market where no one else is doing what you're doing; otherwise, you will end up losing your business.
Set your business limits
Set up mutual conditions of satisfaction for your business. Don't let your passion let you go overboard. When you are unable to meet those conditions, then know that it's time to close down the business.
Andrew's takeaways
Follow your customer, not your passion
Passion is not enough for a successful business. You need to find a need you can fill. Be sure that people need what you're offering. That is the only way you'll make money from your new business.
Test the market first
Before you start your business, find out how the market works. Sell your product first before you set up shop to see if it is a viable business.
Timing is everything
While 50 percent of the time your business success will depend on luck, timing can also make or break your business. Study the market and go in when it's ready for your product.
Dying quickly isn't bad after all
Good businesses will die slowly. However, in some cases, such as in Jeffrey's, sometimes it's good when it folds quickly. It saves you time and probably saves your company from losing money.
Actionable advice
Sell it first. Before you open a business, sell the product/service first to get a feel of how it will be.
No. 1 goal for the next 12 months
Jeffrey's goal for the next 12 months is to scale the C suite network. The network grew by 117% last year; his goal is to scale it three times that this year.
Parting words
"Focus and go get it done. Just do it."

Jeffrey Hayzlett
Connect with Jeffrey Hayzlett
Andrew's books
Andrew's online programs
Connect with Andrew Stotz