Ep67: Roxana Nasoi – When Everything Goes Away in a Poof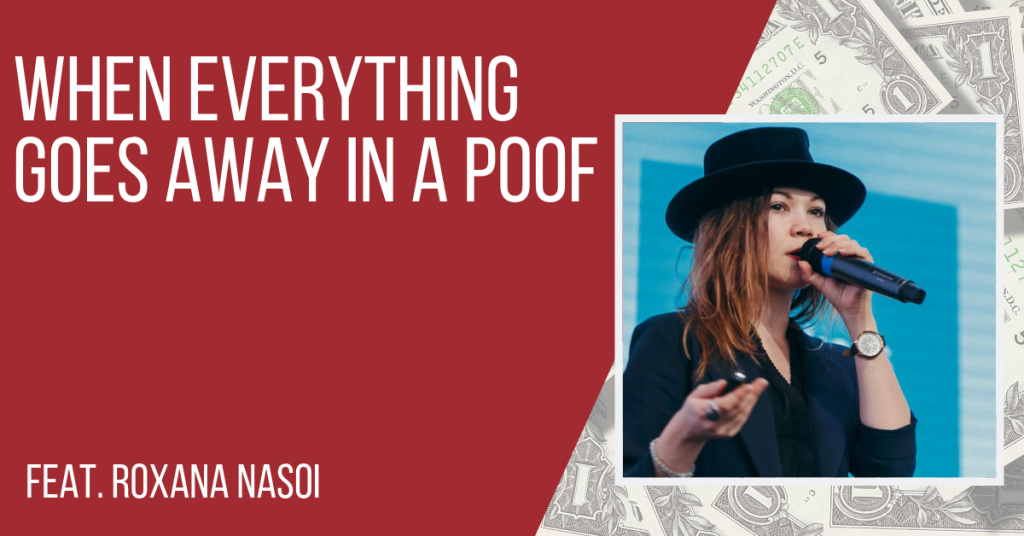 Podcast: Play in new window | Download
Listen on
Apple | Overcast | Stitcher | Spotify | Other
Guest profile
Roxana Nasoi is an advocate for community and technology with 10 years' experience in online business data analytics and marketing. She was an Elance (then Upwork) ambassador between 2012 and 2018. She joined Aimedis as its chief communications officer (CCO) in November 2017 and is a co-host at The CryptoLaw Podcast  and the  Nothing at Stake podcast.
"Be true to yourself and do not be afraid to start over."

Roxana Nasoi
One lesson 
learned
Everything you do generates a reaction that has either a direct or an indirect impact. It's difficult to predict what can happen in a business or with an investment. If one doesn't assess every potential risk thoroughly they will return to haunt them.
"What you did today will come back to you in five years, or even sooner."

Roxana Nasoi
Andrew's 
t
akeaways
Breaking up is hard to do in business too, but make sure it's a clean break. It's important to do the work to truly separate yourself from a partnership or business partner, and you want to make sure that it's a true, clean separation. It's even hard sometimes to identify where the connections are. But just as a lot of preparation is required to get into business or an investment, so too is it important to have an exit plan, that is well executed.
"When you separate and decide to go different ways, make sure that you invest the time and effort that's necessary to truly separate yourself from that business or … business partner."

Andrew Stotz
Connect with
Roxana Nasoi
Andrew's books
Andrew's online programs
Connect with Andrew Stotz: