Ep66: Tron Jordheim – The Difference between a Dog Trainer and Dog Training Business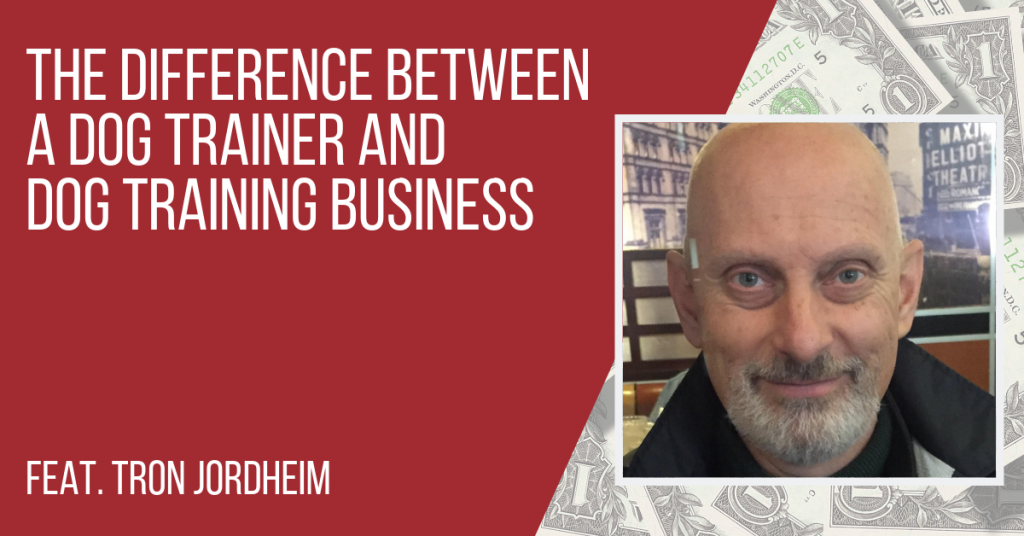 Listen on
Apple | Overcast | Stitcher | Spotify | Other
Guest profile
Tron Jordheim is a business guy, podcast writer, and speaker who spends a lot of time operating RHW Capital. Tron is one of those entrepreneurs who is always making something out of nothing. He started his first business in the sixth grade with a roll of paper towels and a can of window cleaner. He has been at it ever since. He took his boyhood interest in protection-dog training and created a whole new business model that put him through college. Tron was one of the people who helped the New York City Police Department start its K-9 Unit. He ran man-dog contract security patrols for Pan Am airlines at JFK airport and was the captain of the United States team that competed at the European championship for German shepherd dog clubs in 1982 (now called the WUSV world championship).
"What I didn't do though is a cash flow analysis and a forward-looking pro forma … I didn't do any of that."

Tron Jordheim
One l
esson
 learned
It's very advisable to do some real risk analysis before you invest in a business so that you know that, when risk factors arise, you can recognize them. Along with that, of course, is to have a plan for dealing with the risk or avoiding it.
Andrew
'
s 
t
akeaway
Beware of The Entrepreneurial Seizure, which can manifest itself in the budding entrepreneur doing insufficient research on returns and risks. This happens when they have a great idea, they get so focused on it that they often lose sight of even the basic research, on revenue, on risks and they definitely ignore negative feedback. The result can be that they want to grow fast and don't bother to test the market.
Someone in the grip of such a seizure doesn't 
ask the question
s:
No. 1:

Do I

have a product and service that's really valuable?

No. 2: Can I execute the idea to create that product or service?
"Sometimes the best ideas are not executable. And what I've learned over time is that it doesn't matter how good the idea is … [it's] how much of it can you do … and that much of it is a good idea."

Tron Jordheim
Connect with
Tron Jordheim
Andrew's books
Andrew's online programs
Connect with Andrew Stotz:
Further reading mentioned